Lighting shown across red accent.
Decorative panel concept.
Lighting concepts / seating area
Decorative Ceiling CONCEPT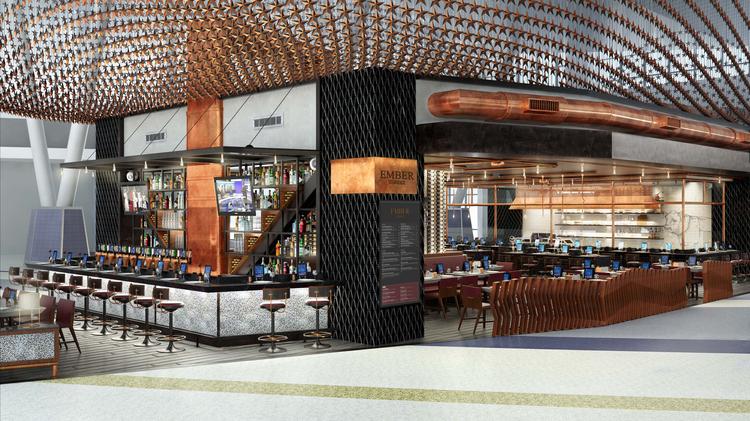 Shapes / textures. Note how and where the brass finishes are used.
New airports have IPAD kiosk stations. I don't think this would be safe for us, but the concept of "sitting down + plugging in" when in transit is something to consider.
Note built in TVs on the wall, custom lighting elements (we can design large travel-themed shades to make the space super interesting)
Note slats and drop lighting to "lower" high ceilings. Ideas for feature areas (coffee area or as an alternate over the POS desk).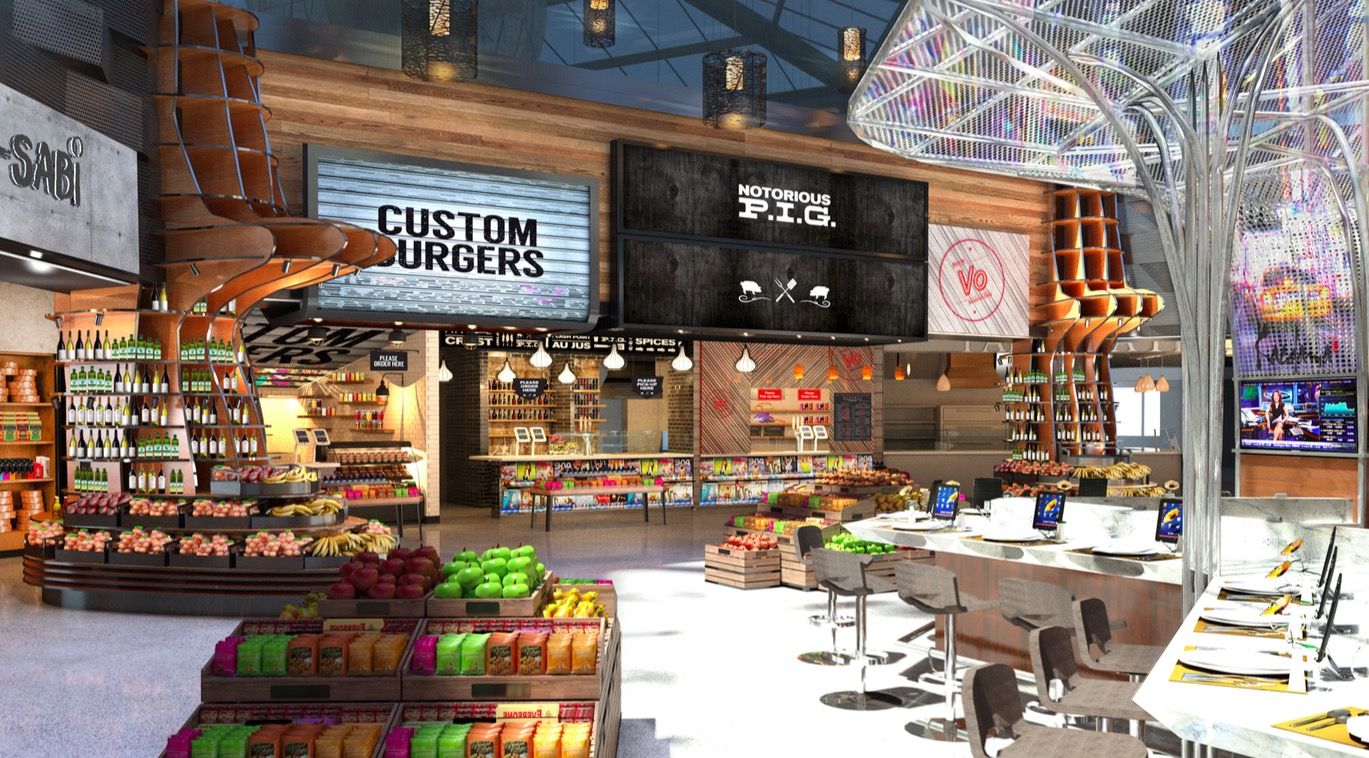 Open ceiling painted white with accents in black. Flooring design. Large light fixtures.
Lit interior signage / graphics.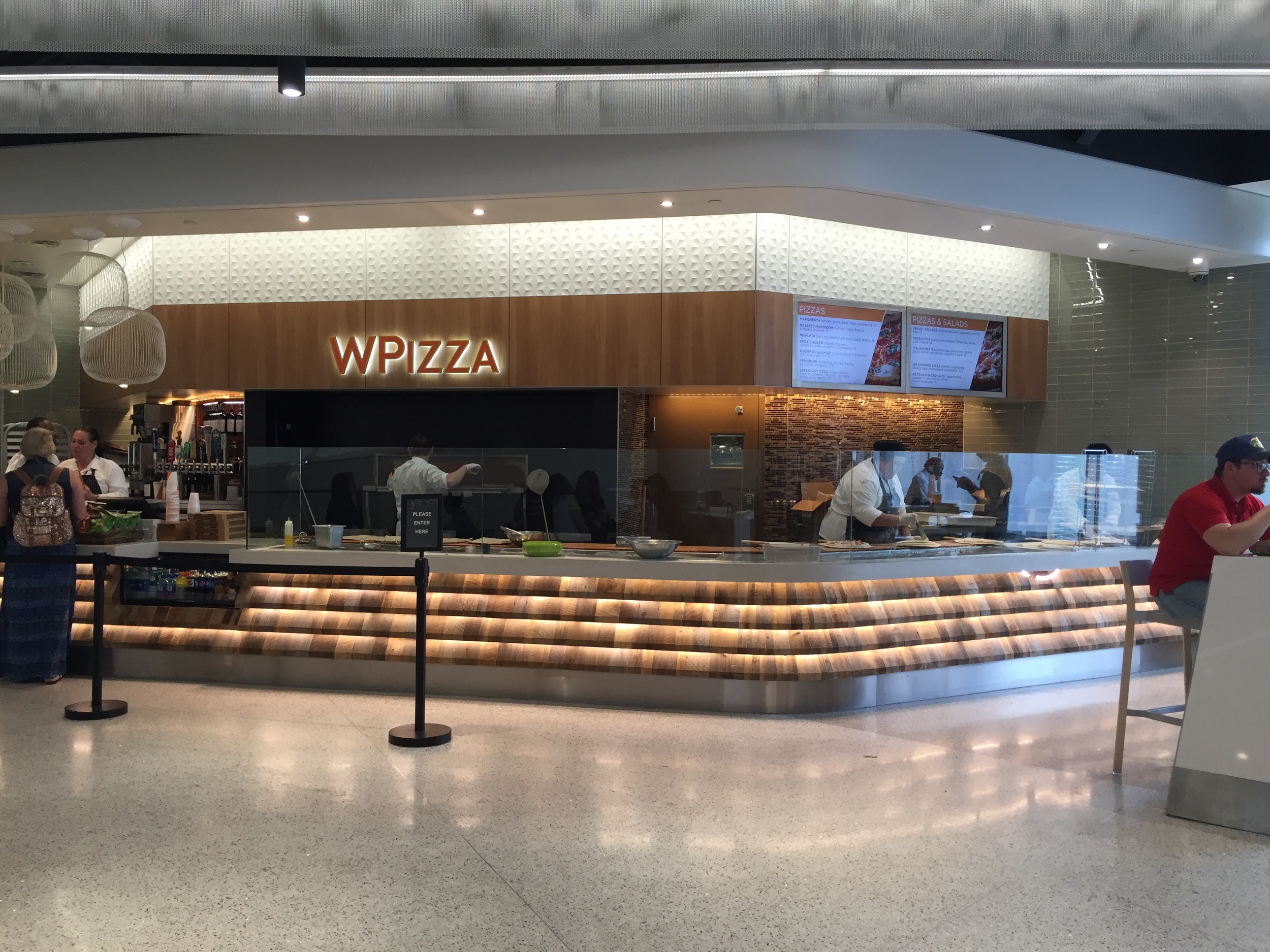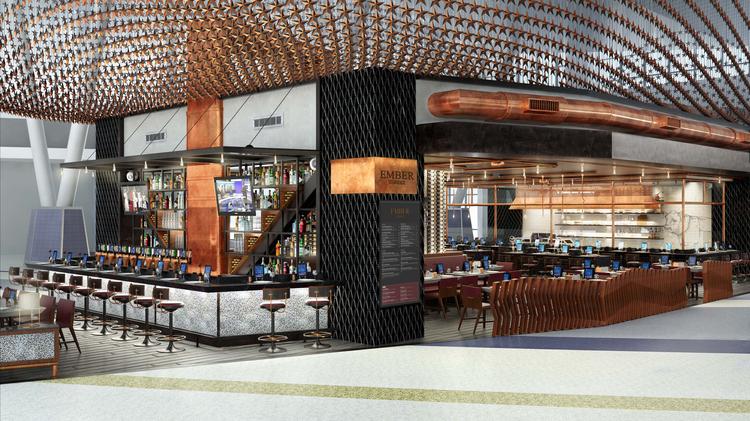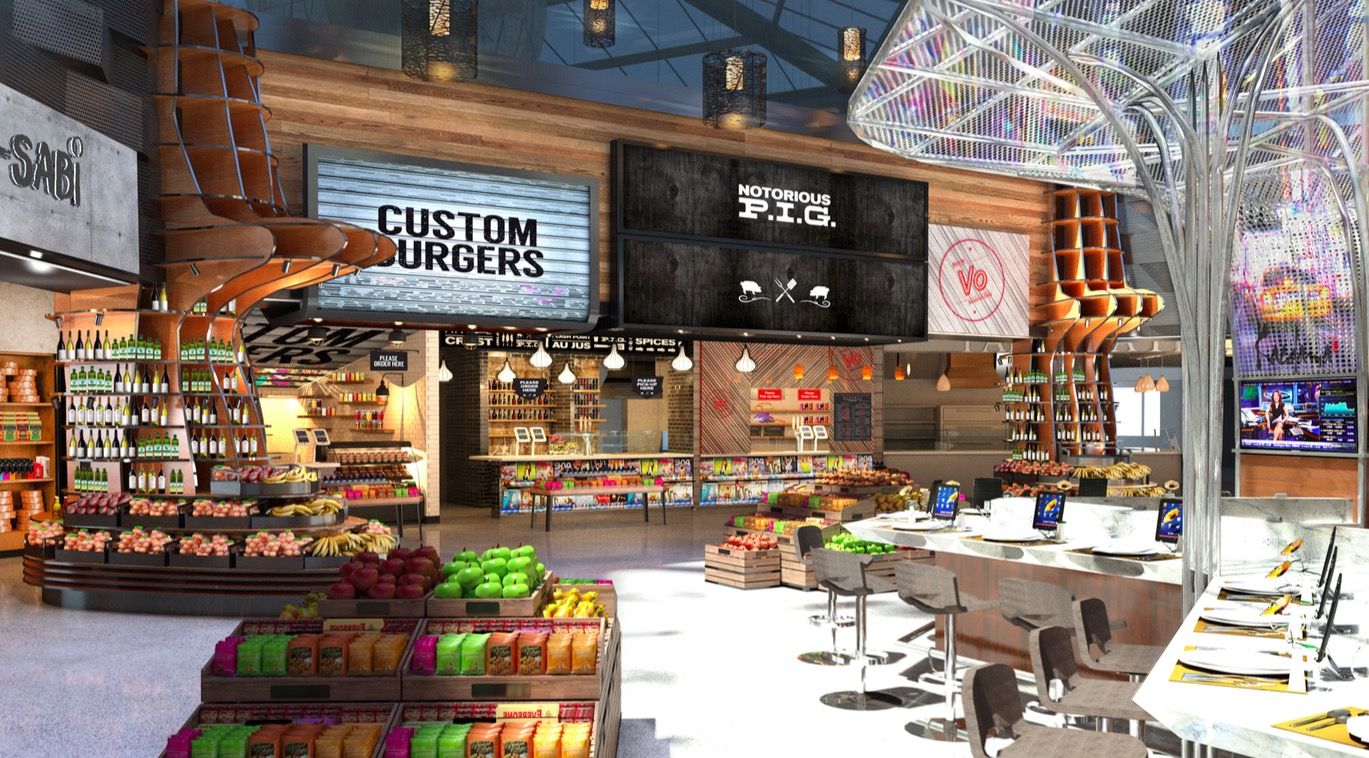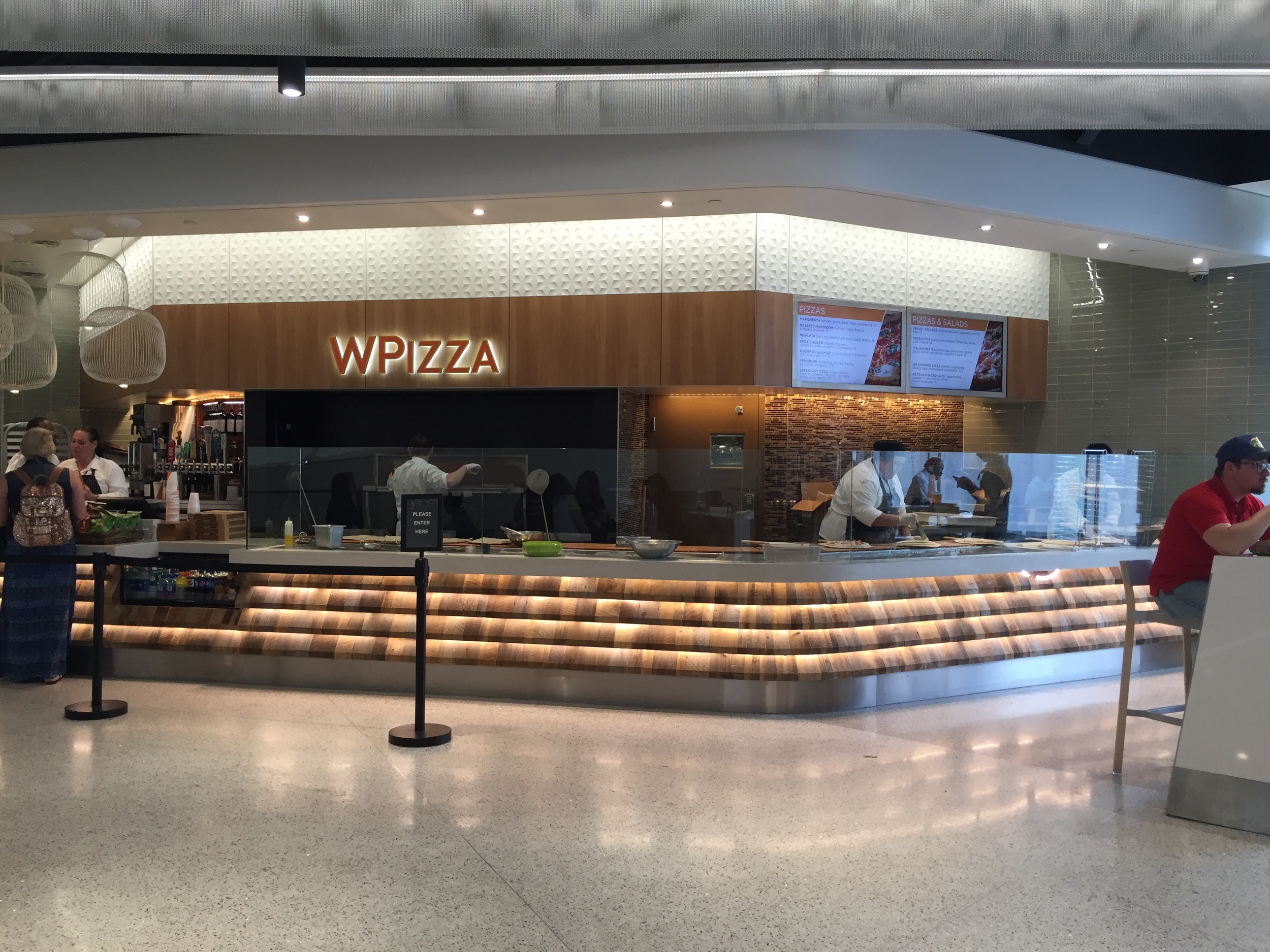 Interior Design Concepts + Elements